Behringer PM1
₵496
Personal In-Ear Monitor Belt-Pack
POWERPLAY PM1
Whether you're a keyboardist, drummer, or any other musician whose performance keeps them anchored in one spot, the PM1 was designed specifically for you. A convenient hardwired personal in-ear control center, the PM1's belt pack puts monitor control right at your fingertips, plus it's lightweight, ultra-easy to use – and it doesn't require a power source!
Volume Control
The PM1 features an extremely high-quality volume control for dialing in the perfect level every time. Designed for long life and super-smooth performance, this detented control stays where you put it.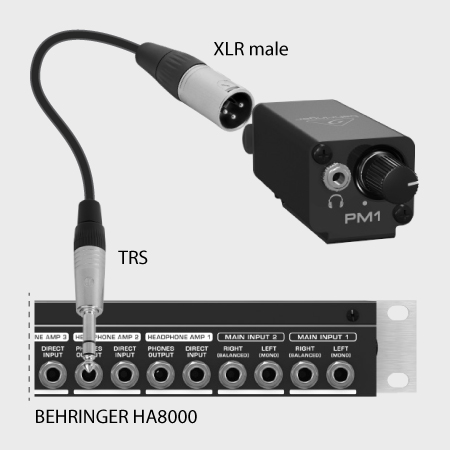 Locking XLR Input
Because your monitor is crucial to your performance, PM1's XLR input connector accepts standard mic cables and features a locking mechanism to prevent accidental disconnects. Just press the tab next to the bottom-mounted connector to release the cable at the end of the gig. It is important to note that PM1's XLR input is not designed to accept balanced line signals taken directly from your mixer, as an amplified source is required. For connecting a stereo source, such as your headphone amplifier or mixer's headphone output, you should use a TRS-to-XLR (male to male) cable.
Description
Behringer PM1